Read or leave Reviews of Hollywood Transmissions & Automotive, a Southern Maryland Automatic Transmission Rebuild and Auto Repair shop for cars, trucks, SUVs, 4X4s, serving St. Mary's County MD, Calvert and Charles.
We are including links to review us on Google, or to create a review to be displayed on this website.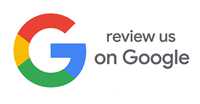 Hollywood Transmissions
Average rating:
8 reviews
Aug 25, 2021
Google Review
City & State:
St Marys, MD
Very professional fast used all oem parts not any aftermarket junk on my brakes or engine work looks great and send me pictures and videos on every thing
Jun 9, 2021
Exceptional Sevice
Dave rebuilt my 2003 Ford Ranger pickup transmission over 7years ago. In all that time since not one issue with the transmission in fact I have over 120,000 miles on it. Thanks you for the quality work
Sep 16, 2020
Yelp Review 1988 GMC Truck Trans Rebuild
City & State:
St Marys, MD
I dropped my 1988 GMC Truck off at Hollywood Transmission & Automotive on Sunday afternoon. I told Dave I wanted to have the transmission rebuilt based on the way it had been operating with some intermittent clanking sounds and lower than normal fluid levels. He said he would take it for a test drive the following day to see if it could be repaired versus a full rebuild. I was surprised and appreciated that he wanted to try and repair it first, especially when I had already agreed to a rebuilt.

Dave found that indeed there was a blown seal and the trans would only operate in two gear ranges. He also could tell that it had been rebuilt before using inexpensive components. Dave was correct, I had it rebuilt about 8 years ago and looked for the cheapest price I could find. I guess you get what you pay for?

Monday evening I surprisingly received a text message from Dave with a detailed video showing the status and condition of my transmission with all the old parts and new parts ready to go in. I felt like Dave was the surgeon and I was right in the operating room with him for a play by play review.

Tuesday evening I received pictures of my transmission with the new parts installed and was told I could pick it up Wednesday morning.

Because of the (corona virus) and (me with secondary health issues) I called Dave when I arrived and asked if we could conduct the payment and pickup of my vehicle outside.

Dave promptly met me outside wearing a mask and gloves. I thanked Dave, and we talked a bit, and I was on my way. The truck operated smoothly all the way home.

I will definitely use Dave again and will recommend him to my family and friends.

Frankly, Dave has spoiled me, I'm not use to receiving this type of quality customer service.
Mar 4, 2020
Google Review
City & State:
Southern MD
Dave knows his business. Many of my car guy buddies recommended him. I'm not disappointed at all.
Sep 6, 2018
Google Review
City & State:
Southern MD
Great service, very inviting environment. Would highly recommend to friends. They do everything. Factory preventative maintenance, custom trans builds, even diesel engine repair.
Apr 1, 2017
From an Incredibly Appreciative & Grateful Me & 93 Camaro
City & State:
Southern MD
Thank you for being you. Your honesty, your pride in your business and top-quality work; along with your never giving up until the job is right!

Equals the job superiority above "All" others! Your business is nothing less than a full 10 star rating. Thank you again so very much. The Camaro and I will be back always.
Sep 11, 2015
Yelp Honest Mechanic in Hollywood MD
City & State:
Hollywood, MD
Dave is the best. You can tell that he enjoys his job and values his customers. I never feel pressured to get any service and he explains why what your car needs. My truck is at 160k miles an runs great. If you want an honest mechanic that won't pressure you head to Hollywood transmission.
Dec 25, 2012
Yelp Go-To Mechanic In St Marys
City & State:
Hollywood, MD
I used to use another local shop for many years for all my auto repairs but felt like they were pushing repairs that really didn't need to be done on my older car. Dave Parks, the owner of Hollywood Transmission is my new "go-to" mechanic for all my repairs. It's challenging keeping an older car on the road but he takes the time to explain what needs to be done and why. As a female I sometimes feel like some places take advantage of me but I don't feel that way at all at this place. I feel respected there and the prices are decent enough. I totally trust his automotive repair experience and the way he takes his time to explain it. The repairs are always done quickly too.